welcome to HoleControl
We're still digging this dang thang,
and we do not apologize for it.
---
Join the pirAnts
as they colonize
the Hole World...
---
Member of the Internet Link Exchange
---
???
---
HoleWorld
aka the Hole
conveyed as the

at CDnow
September 1996.

awarded

December '96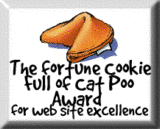 ---
t h e h o l e m a s t e r s a r e : J a c k & M a t t
B o e g e r M o o r e

The HoleMasters created the imagery
sounds & code under the
guidance of the pirAnts.
Our rights reserved, thankyou.
HoleWorld©, theHole© by Matt Moore and Jack Boeger
we also thank
Glenn and Dan at GorgeNet
and the Teachings of GOR.